When catering to customers who wanted solar for their newly constructed houses, we realized that our customers were looking for a single provider who provided few more products along with solar water heaters & rooftop solar. As a result of this discovery, we can bundle the following products with our solar mainstay:
Different tank sizes of resin & salt
1-year free maintenance
Optional under the sink filtered water fountain
High efficiency tube in shell heat exchanger./li>
R22/R417A/R410A/R134A/R407C Refrigerant
Automatic defrosting.
Intelligent control.
Panasonic / Copeland compressor
Circulating pump built in.
Easy installation & maintenance
Detailed spec available on specific requirement
Low or varying water pressure is very common in one- or two-family homes. This results in low- pressure showers and trickling taps something that significantly reduces the comfort of the homeowner. By installing the water pressure booster there not be any problems of low pressure showers and trickling taps.
submersible pumps, designed for pumping groundwater.
Submersible Pump are all stainless- steel pumps, and they are available in 3 material grades.
The pumps are suitable for boreholes in sizes ranging from 4″ over 6″ and 8″ to 10″.
The motor sizes for the pumps are available in 0.37-250 kW.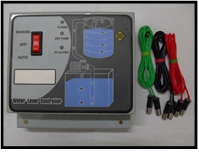 Automatically turns on/off water pump from sump to overhead tank.
Hot Water Recirculation Pump
With a hot water circulator pump, we get hot water instantly by eliminating water waste and reducing the annoying wait for hot water.
To ensure constant hot water in the hot water pipe – 1 HP – Wilo.